DataBack Systems & CCtoMany Support Missions Work
Christian missionaries outside the United States often find that reliable internet access is hard to find. Some must resort to costly satellite modems to simply check and send email. This means that staying online for hours to prepare an email newsletter for broadcast is just not an option.
Missionaries also discover that most email newsletter providers are expensive and difficult to use. But our missionary friends who use CCtoMany all rave about the ease of use and reliability.
For these users, CCtoMany's ability to accept a newsletter post via email means that they can prepare a newsletter or even a PDF file offline, then log in just long enough to send that one email.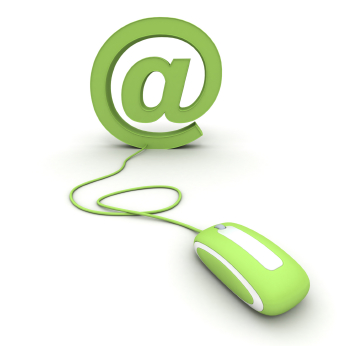 The CCtoMany account takes care of delivery to the subscriber list, handles bounces, and processes unsubscribe/change-of-address requests. The list owner only needs to have an internet connection long enough to send one email.
"As a missionary in a third-world country, my internet access is limited, slow, expensive, and extremely inconsistent, making it a challenge to simply send a single email to one friend, much less the hundreds of people on my prayer and newsletter lists. With CCtoMany, I can do both. What used to take me hours and hours (or even days), I can now do with a single click. Communicating with my friends and family back home is an integral part of my ministry, and now CCtoMany has empowered me to do just that even more effectively. Thank you!"
---
A CCtoMany account also benefits missionaries because:
The email message is delivered to each subscriber exactly as submitted (HTML formatting, embedded pictures, attachments, etc.)

Messages are NOT delivered as Blind Carbon Copies (BCC) but each subscriber receives a copy addressed specifically To: them.

Every mailing can include an unsubscribe/change-of-address link, so that subscribers can remove themselves, or change to a new email address, without contacting the list owner.

Bounces are handled by the CCtoMany server and do not go back to the sender where they might generate added cost. Bad addresses are automatically removed from the subscriber list after 3 bounces. A brief weekly report, emailed to the list owner, reports subscriptions, unsubscriptions and bounces.

A simple subscription form is included, or you can add a signup form to an existing web site. Or you can process additions yourself via the admin interface rather than allow public subscriptions.

The list owner specifies the name and address to appear on the From: header of delivered messages. This is used regardless of what email account is used to send in the post. Thus posts can be submitted by forwarding agents, friends, parents, etc. if desired but every newsletter will have the same From: header.

Any replies to your mailings will go to the From: address you have configured for your account.

CCtoMany does have a web-based admin interface, but it is lightweight and fast, even on a satellite or dialup modem. There is little need to visit it once the initial setup is finished.
---
Cost? The normal rate for this CCtoMany service is $100/year, but we offer free service to those who qualify. Simply contact us to introduce yourself and get more information. We would be happy to set up an account for you at no charge to test the service and determine if it meets your needs.