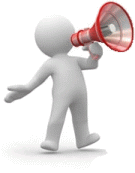 This news applies only to CCtoMany newsletters, for users who prepare and schedule mailings with the online HTML editor. (This does not apply if you submit your posts by email.)
In your current newsletter admin, the function Schedule Mailings opens in a pop-up window. We now have a new function, Manage Mailings which is improved in several ways:




Manage Mailings does not open in a pop-up window but in the main admin window. That means you can bookmark that screen directly instead of the main admin URL.
On this Manage Mailings screen, the left-side nav menu is removed to make a large window available to the online editor.
When you click "Create a new mailing", you can now create up to 5 new mailings before you are required to reschedule one of them (i.e. there are now five "Jan 1 at midnight" slots instead of just one).
When you delete a file, you are asked to do a confirming click instead of entering the "YES" code.
A previous function which used file locking to attempt to prevent simultaneous editing sessions has been removed.
You can easily edit your template file.
To have us convert your newsletter admin to the new Manage Mailings function, please use this form to submit your request. Be sure to include the name(s) of the lists we should convert. You can see the new function in this demo account.